A week ago,
I posted
some cell phone wallpapers I made. I won't explain again how to use them; refer back to that other post for instructions. Or, contact me.
HowardForums
is the best resource on the Net for asking for help on phones of any kind; I can really only help with Motorola phones (not smartphones) with a USB connection and/or a microSD card slot. Anyway, here is Series 2 of my wallpapers for cell phones, focusing on space and nature.
(A)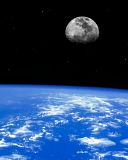 (B)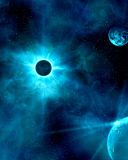 (C)
(D)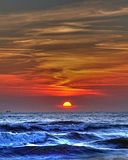 (E)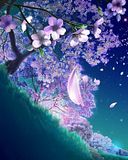 (F)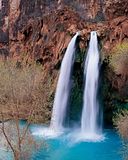 (A) Basic but quintessential "Earth and moon" wallpaper. A must for any phone.
(B) A nice space photo I retouched to a bluish color.
(C) I've had this wallpaper for ages on the computer, and the crop is really cool.
(D) One of my latest acquisitions, it's just a really nice picture, but not as nice as you might think on the phone, for some reason, but your mileage may vary.
(E) For the anime fans out there, this Japanese tree captures the beauty of a Tokyo night.
(F) Waterfalls. Real basic, another "good but generic" wallpaper.